Best. Weekend. Ever.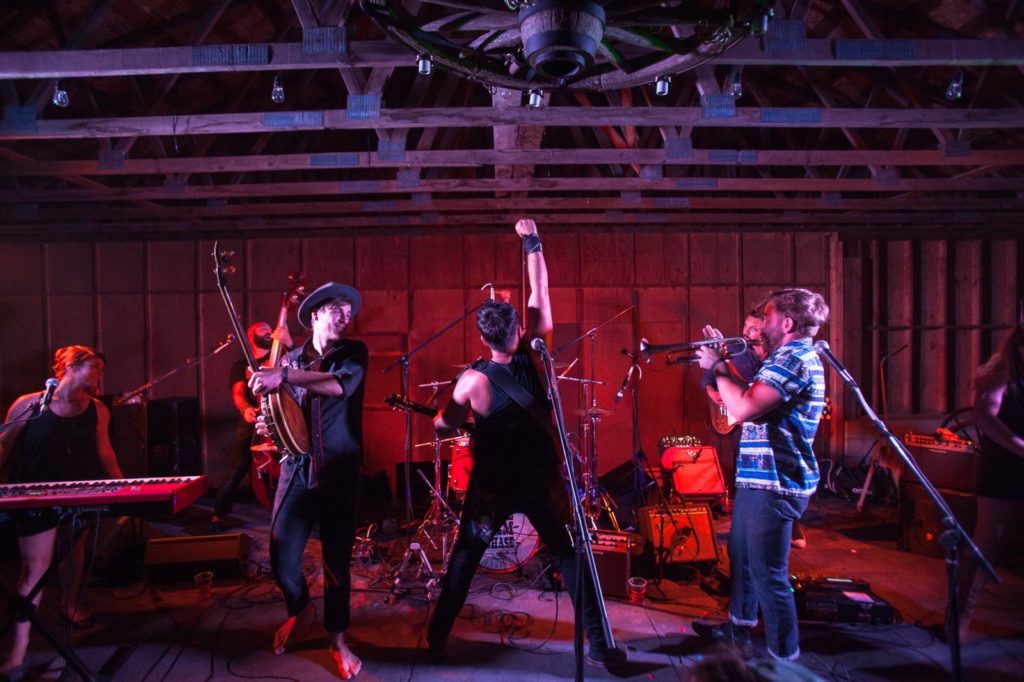 (Behold: Sam Chase & the Untraditional in their Comatopian glory!  Thanks to Bobby Cochran for this photo, and for photo-documenting the entire weekend!)
Holy schniekies.
You guys, I'm still smiling, and it's noon on Monday.  24 hours after we closed down the festival with a sweet, bleary-eyed, moderately-shakey, too-early, hung-over, perfect farewell jam.
I still get amped up and goose-bumpy if I start remembering back to our late night rager of a  Living Room Music Party.
You guys are the best.  You bring the best vibes, and you are great kickball team mates, and your party skills and ability to create the world's greatest hang are unparalleled among festival goers.
There will be a photo gallery posted soon, for when you need a more concrete way to wax nostalgic for our Comatopia glory days…
Until then,
We thank you, we salute you, and we can't wait for next year.